Sorella Apothecary is a botanically based, professional skin care line that balances the best of both science and nature. They combine natural, old-world philosophies with a dose of modern day science to create products that will bring balance back to the skin while also building it up and providing nourishment.

Perfectly balanced skin is glowing, healthy skin, and they believe you can achieve results without compromising your skin's integrity.

We love Sorella because they leave out toxins, harsh fragrances, parabens, sulfates and pack their products with rich nutrients that support your skin's natural regenerating properties - and just wait until you see and smell their products! You'll be swooning just like we are over this beautiful line.
the itty-bitty
30 min | $65.00
A rejuvenating boost and refreshing reset for you and your skin. Great before an event!
- Double Cleanse, Exfoliation, Mask, Hand & Arm Massage, & Dewy Lip Treatment -
(Does not include extractions)
THE fancy
60 MIN | $115.00
A classic facial designed to be customized for you to rejuvenate your skin for the month ahead. Great for relaxation and a monthly refresher.
- Double Cleanse, Exfoliation, Extractions, Mask & Dewy Lip Treatment -
(also included: face/neck & shoulder massage)
Soothe your skin with this calming treatment. Targeting redness and inflammation due to rosacea, this facial will noticeably reduce puffiness and improve your skin's texture - leaving you with healthier, more visibly even skin tone.
Deep Cleanse, Gentle Exfoliation, LED light therapy, Papaya & Pumpkin Mask and Dewy Lip Treatment.
- also including: hand/arm, and rose quartz facial massage -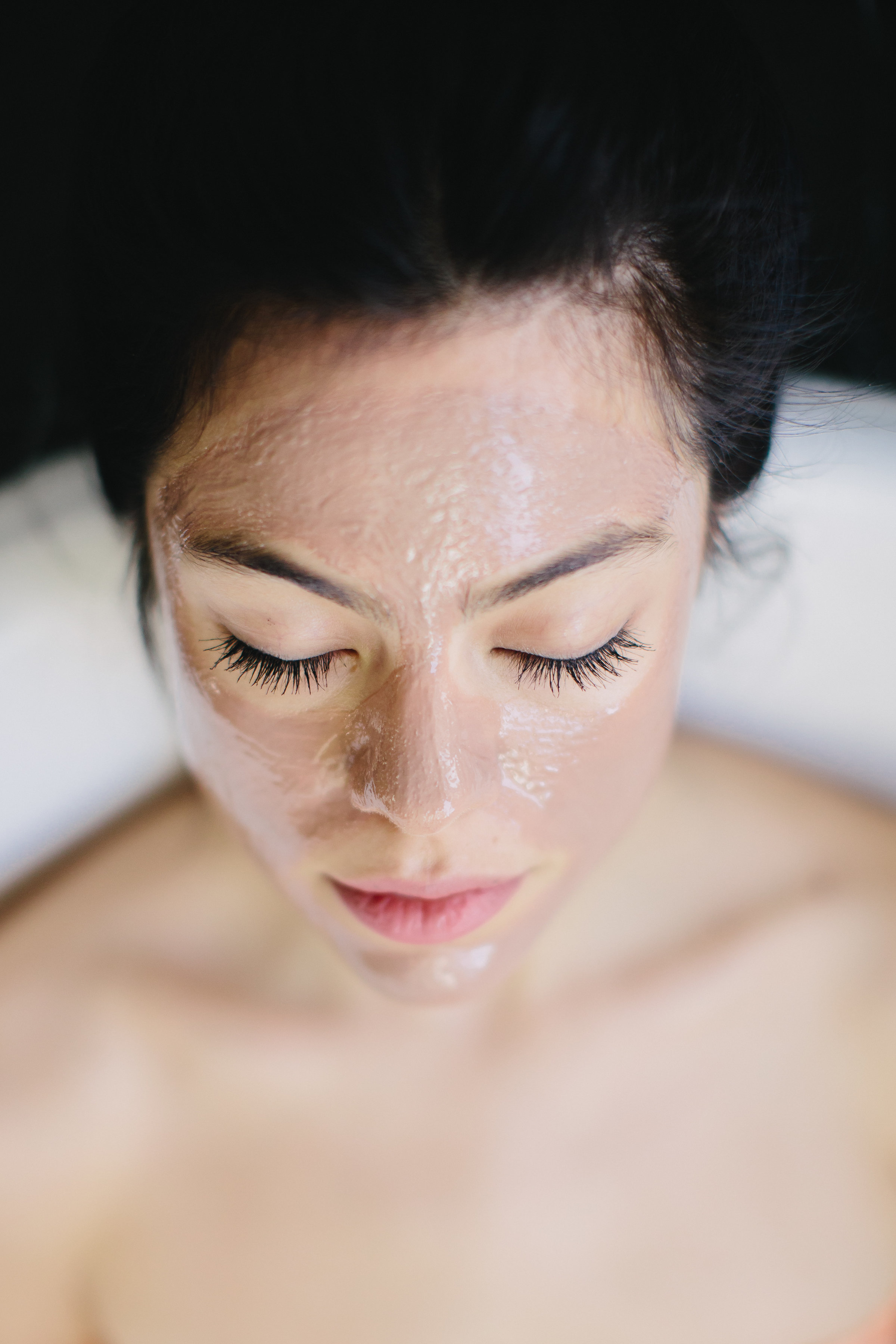 Customized to target breakouts that are associated with adolescent or mature skin types, this gentle (yet effective) facial helps to minimize, calm and relieve inflamed acne, while also prepping the skin for success in preventing future breakouts.
Deep Cleanse, Enzyme Exfoliation Mask, Thorough Extractions, Specialty Mask, High Frequency and Dewy Lip Treatment.
also including: neck and shoulder massage
(Recommended booster: Heal & Protect Chemical Peel)
Reverse sun damage with this ultra skin lightening facial. Sun damage and hyperpigmentation are minimized and broken down using Vitamin C, Licorice Root, and Kojic Acid. To top things off, our crown jewel, The Heal & Protect Chemical Peel with Hydroquinone - leaving your skin even, bright and hydrated.
Deep Cleanse, Exfoliation, Vitamin C Mask, Heal & Protect Chemical Peel and Dewy Lip Treatment.
- also including facial, neck & shoulder massage -
(Hydroquinone free peel is also available)
Relax and enjoy yourself as lines and wrinkles are minimized. Your skin's complexion is left smooth, firm and rejuvenated after this highly effective - advanced treatment.
Deep Cleanse, Microdermabrasion, Specialty Mask, Hydrating Eye Treatment and Dewy Lip Treatment.
- also including : facial, neck & shoulder massage -
Reveal a bright, smooth and radiantly youthful-looking complexion with this targeted, powerful facial. Tailored to your skin's needs, this advanced treatment refines and instantly revitalizes a dull and tired looking complexion - leaving your skin radiant and stunningly fresh.
Deep Cleanse, Microdermabrasion, Illuminating Mask, Brightening Chemical Peel and Dewy Lip Treatment.
- also including: facial/neck/shoulder & foot massage -
This luxe cooling mask lowers the skin's temperature, thus increasing the absorption of active ingredients used in any facial. The mask can be applied over eyes and lips reaching areas other products fail to touch. Skin will be left soft, supple and refreshed.
LED LIGHT THERAPY | $40.00
Our LED panel has 2 different setting to address both acne and age concerns. LED light therapy uses wavelengths that are scientifically proven to stimulate fibroblasts to increase collagen and elastin in your skin, leaving it plumper and more youthful. LED light therapy also helps to destroy the acne bacteria that builds up in pores, it helps reduce inflammation and begins the healing process. LED Light therapy can be booked alone or added on to any of our facials.
HIGH FREQUENCY | $25.00
An oldie, but goodie! High Frequency is a skin care treatment that uses a mild electrical current to pass through a gas filled electrode that is gently passed over the skin and face. This treatment is highly effective for treating acne, enlarged pores, fine lines and wrinkles, puffy eyes, dark under eye circles, cellulite and even in some cases, thinning hair! We don't mind that it's been around since the late 1800's - if it ain't broke, don't fix it (unless it comes to your skin regimen)!
HEAL & PROTECT
CHEMICAL PEEL | $95.00
That glow, y'all! There's a reason why we pre-designed some of our facials to include a layer (or two) of our peels, and that's because they're game changers! As we age, our skin cell's natural exfoliation process slows down (way down), needing some assistance, and that's what peels do! Receiving regular peels (every 4-6 weeks depending on your skin's condition), will help your skin show its best self. The Sensi Peel is our lowest dosed, most minimally invasive peel that we offer, making this add-on a star performer! Safe for all skin types (including highly sensitive skin), its formulation includes many skin brighteners and treats conditions such as aging, acne, hyperpigmentation and rosacea.
MICRODERMABRASION
$95.00
Microdermabrasion is a great option for those who would prefer a less invasive method of skin resurfacing compared to chemical peels or laser treatments. This method involves a gentle exfoliation of the skin's surface layers using abrasion and suction - helping to remove dead, flaky skin. Working best on improving conditions on the surface of the skin such as early photoaging (sun damage), fine lines, age spots, acne and superficial scarring; this method of exfoliation stimulates the production of new skin cells to rise to the surface, leaving you with a more youthful and healthy appearance.